Overview
People are assets, and hiring the right candidate for the right job makes organizations grow and makes the employees achieve their goals through the organization. We make that happen!
Dubai Recruitment.net was founded in 2008; we have innovative skills and an obsession with perfectionism.
Mission
We aim not only to be the leading recruiting company in Dubai but to connect the right people with the right job.
Vision
We help both the organizations and individuals by engaging the employees' skills with the organization's goal, leading the growth for both sides.
Why dubairecruitment.net?
Our platform connects relevant profiles to employers and relevant jobs to job seekers across a wide range of industries. The employer and the jobseeker have a massive database from which to choose.
We have a group of experts that will provide you with the best quality candidates and facilitate the hiring process, saving you time and money and improving your ROI.
01.
Work Process
Our Recruitment Process
Welcome to hireyfy International Recruiting Agency
Our Values

Quality and timely services for sustainable solutions by autmated and specific methods

Our Mission

To provide HR integrated services to turn our vision to reality

Our Vision

Being honest and forthright in everything we do, while understanding and valuing the contributions
Our Core Values
Integrity & Loyalty: We build trust through responsible and planned actions and honest relationships.
Quality-orientated: We take pride in providing outstanding services that we stand behind, which ensures customer satisfaction, profitability and the future of our employees and our growth.
Accountability: Each of us is dedicated to our work and take full responsibility for our duties. We make a well-thought-out decisions that lead to the right changes for the right reasons.
Perfectionism: Adding value that goes beyond expectations and continuously providing a competitive edge to ourselves and our stakeholders.
Teamwork: To engage all teams and external stakeholders in setting and driving business objectives and strategies.
Customer satisfaction: We strive to provide exceptional customer satisfaction through listening to their needs and planning their success.
Trust: The work environment is open, honest, collaborative and family oriented. We make sure employees feel comfortable and confident and that reflects well on their productivity.
Leadership: Employees share the company's vision and passion, and propel it forward with confidence.
Our services
Dubai Recruitment.net is a global Human Resources recruitment & staffing service provider based in Dubai-UAE. We're specialists in integrated HR outsourcing solutions such as:
Recruitment Process Outsourcing (RPO). Recruitment, Executive Search, or mass hiring.
Mass hiring / Volume staffing.
Manpower Outsourcing (Short term/ long term).
Country Employment of record (EOR/PEO) (Local & Expat and as per regularities & requirements Dubai).
Short- & Long-Term Staffing / Project-based.
CV and cover letter Reviewing
CV and cover letter creation.
Millions of success stories with
Dubai Recruitment
05.
Our Clients
What our clients say
Lets's see what people say about our company
The support team behind Careerfy is amazing. They are helping and guiding you very professionally with the best help and advice.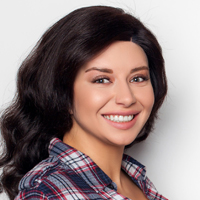 Louis Carlson
Web Developer
They fix all you problems.You have never had such a amazing support like this after buying 100+ templates from here.
Henry Click
CEO Company
WOW, I am amazed. I have been struggling for months to find the right theme and finally i found this careerfy theme amazing
Nelson Tom
SEO Manager
High Qualified and Professional Jobseeker for our Company Work. I recommend Careerfy to my friends and colleagues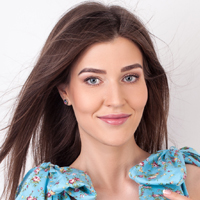 Carlson Menton
Graphic Designer
OUR SUCCESSFUL MILESTONES
A better career is out there. We'll help you find it. We're your first step to becoming everything you want to be
123,012

Jobs Added

187,432

Companies Registered

140,312

Candidate Profiles

160,312

Awards Won